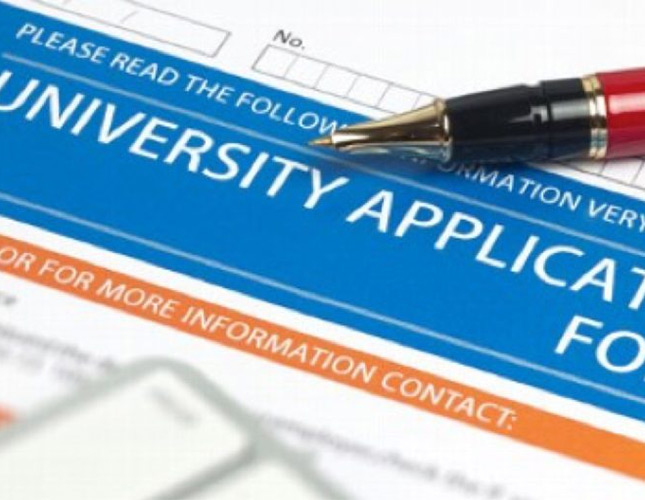 How much time does it take to apply to college? #collegeapplication
The answer to this question is, "It all depends!"
The ForwarDirections coaches have just finished helping students complete college applications for both public and private schools, so we know how much time this process can take. Here are the estimated times it takes to complete the different phases of applying to college. These phases do not always fall in this order, but each phase is vitally important and deserves an investment of quality time to complete.
Phase 1: Decide which colleges to apply to = 20-40 hours.
The process of deciding which colleges to apply to usually takes a minimum of 20 hours. Students are encouraged to explore the academic, social, and financial fits of each institution in depth. We encourage our students to visit the college campuses that they are interested in, which takes even more time.
Phase 2 = Decide which college admissions exams to take and when = 10-40 hours.
Many colleges require students to complete either the SAT or ACT test. Many students take these tests multiple times (up to three times). Students are encouraged to study each time before taking a college entrance exam, and some students decide to enroll in some sort of test prep course to help with that process.
Phase 3: Gathering information = 10-20 hours.
Each college application requires the submission of high school course grades, exam scores, co-curricular activities, community service, and work experience. Some colleges also require letters of recommendation from counselors, teachers, and other student mentors.
Phase 4: Planning for financial aid (including filling out the FAFSA) = 10-20 hours.
Almost every college requires information about family finances, including income tax information, to identify how students may qualify for scholarships, grants and other financial aid opportunities. This information is included in the FAFSA form that students and parents must fill out online (starting in October). In addition, students must engage in on-going research to find financial aid opportunities through their school's counseling center, community sources, and online listings, as well as college-sponsored financial aid. This process leads to applications and essays that must be completed and submitted.
Phase 5: Filling out one college application's components = 2 hours.
Creating an account and completing all of the required fields on a college application with the right information takes time. There are a minimum of 40 fields of information that must be completed for each application.
Phase 6: Write the essays for one college application = 10-20 hours.
Although not all colleges require essays as part of the college application process, the majority of colleges do. The prompts for college essays vary from college to college, and some colleges require one essay, while others require five different essays. To submit a competitive essay takes many hours of revising and editing.
Altogether, applying to colleges takes 60 to 200 hours depending on the number of college applications a student chooses to complete.
That is why it is so important to have a plan to help guide you through the process as efficiently as possible.