Greg (Parent)
"Parents can completely rely on ForwarDirections to help their student…Meeting online was convenient and fit into the students' schedule."
Kristi (Parent)
"I appreciate the upfront fee…for the entire process with ForwarDirections…We did not have to pay hourly or piece meal."
Jennifer (Parent)
"Carole and Rob helped to keep Kaitlynn on track with all of the application requirements and worked to hold her accountable with family support…Good information was shared and specific details about deadlines were constantly communicated."
Jonny (Student)
"They are very caring and proactive, as well as very knowledgeable about the college process."
Connor (Student)
"If you want help that is there for you 24/7, then Forward Direction is best."
Maia (Student)
"[ForwarDirections] makes everything easier and less intimidating."
Sammy (Student)
"I like the emails. Google Hangout makes it really easy, as well. I think it's a very good use of technology…I felt part of a team."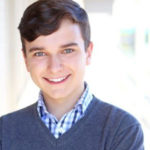 Simone (Student)
"I think Rob and Carole did an amazing job in getting me prepared for the next step in my life. They made me feel confident in my college decision, and I am thankful that they were in my life to support me through a stressful senior year."
Hayk (Student)
"Carole and Rob both work together with unwavering determination, but, more importantly, they establish a fluid camaraderie within the groups of students that they work with. The friendly and inclusive atmosphere that they are able to generate simplifies the hectic college admissions process."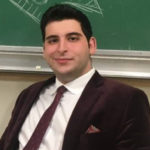 Connor (Student)
If you need help without figuring out college, from applying to what classes to take to dealing with professors and advisors and anything else, these would be the go to people.
Parent (Senior Student Accepted to Play Collegiate Volleyball)
Carole and Rob have been an amazing asset to have on our team! ForwarDirections has been a balanced approach to the college admission process that has brought sanity and structure during this hectic time in our lives. I would highly recommend their services to anyone that needs guidance on how to navigate the university admissions process and let's face it, don't we all?
General Comment
Two of my favorite people who are well suited for this work.
General Comment
You are both extremely qualified to lead the way in this venture...there is a definite need for your leadership.
General Comment
Lucky young people for sure who will benefit from your expertise and passion.